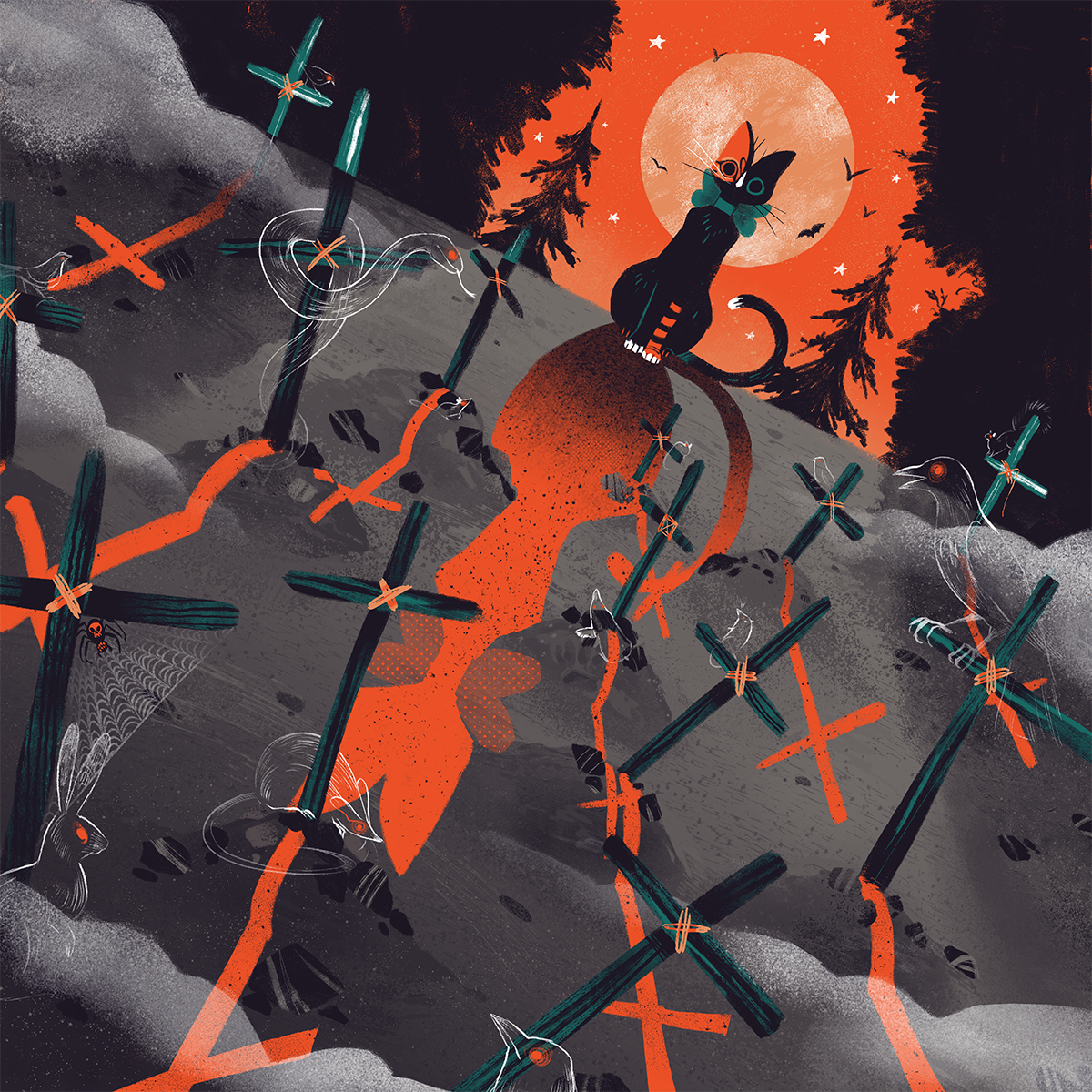 The Reaper - With the full moon behind her, the Witches cat looks on in admiration of her own personal Graveyard.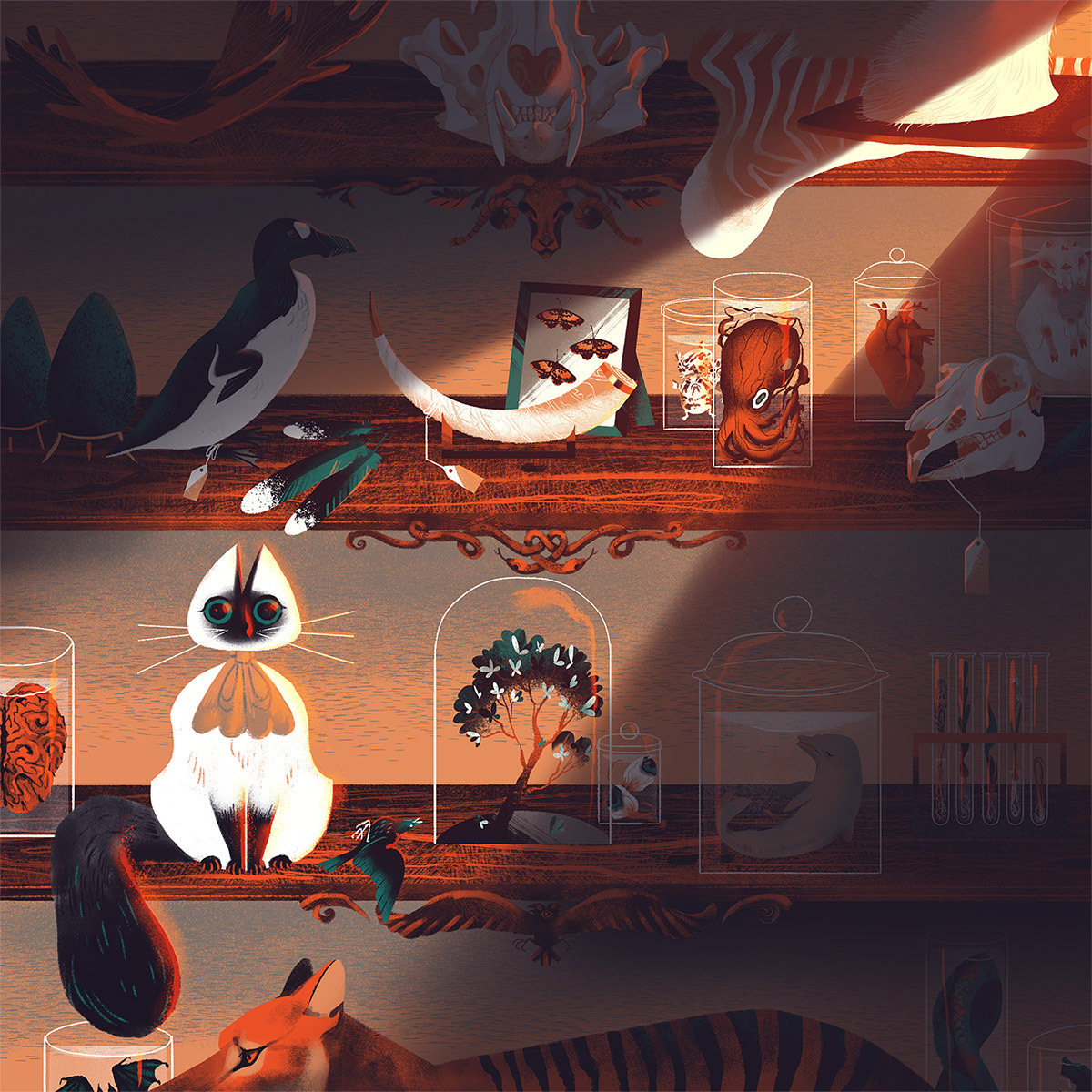 The Collector - With dawn creeping into the room Bartholomew, the aristocrats cat added another piece to his private collection.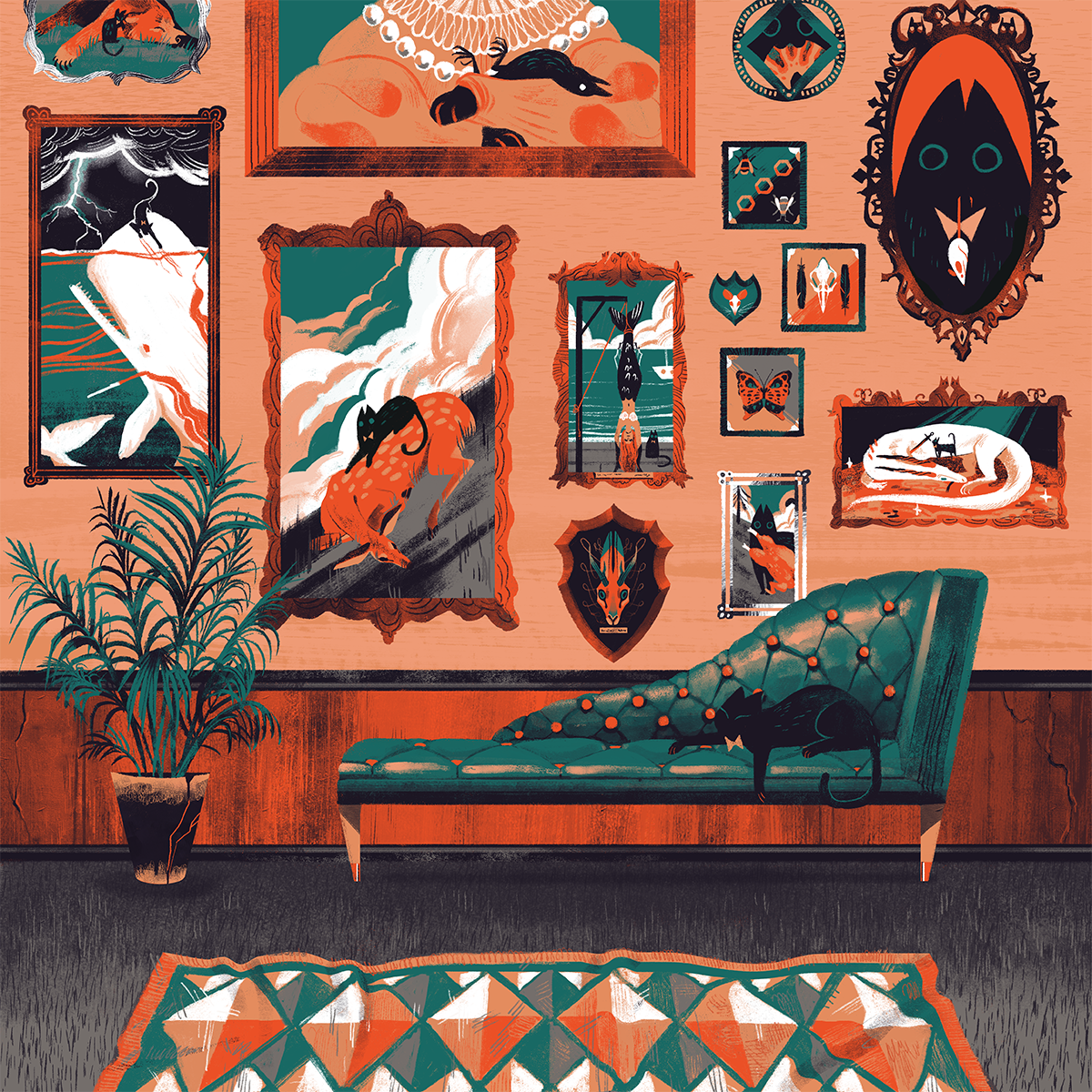 The Hunter - Taking a short nap in his trophy room, 'The Hunter' relives his greatest hunts in his dreams.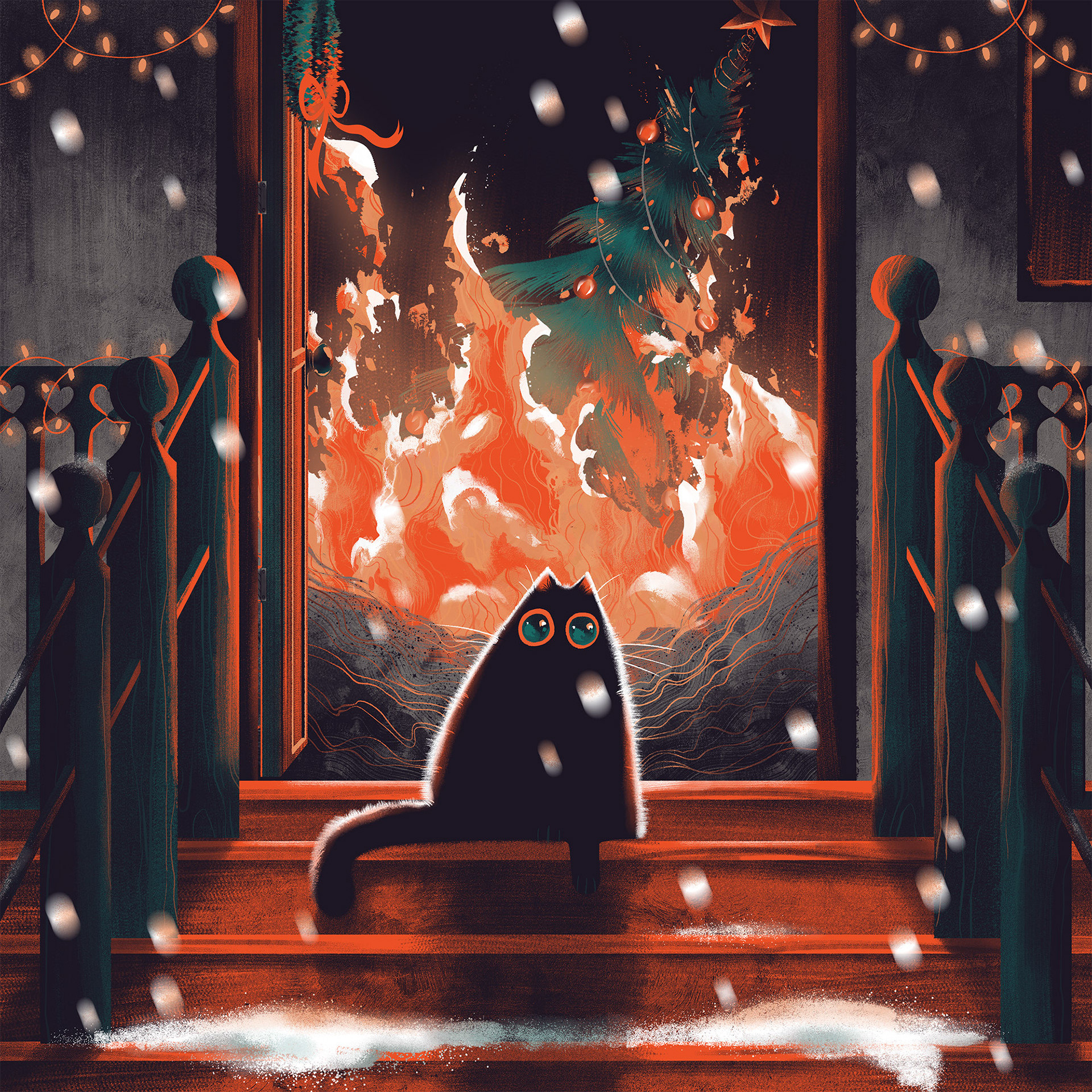 The Arsonist - With just a small push of the tree the family cat got what he wanted. A little warmth during the cold weather after years of a very cold shoulder.